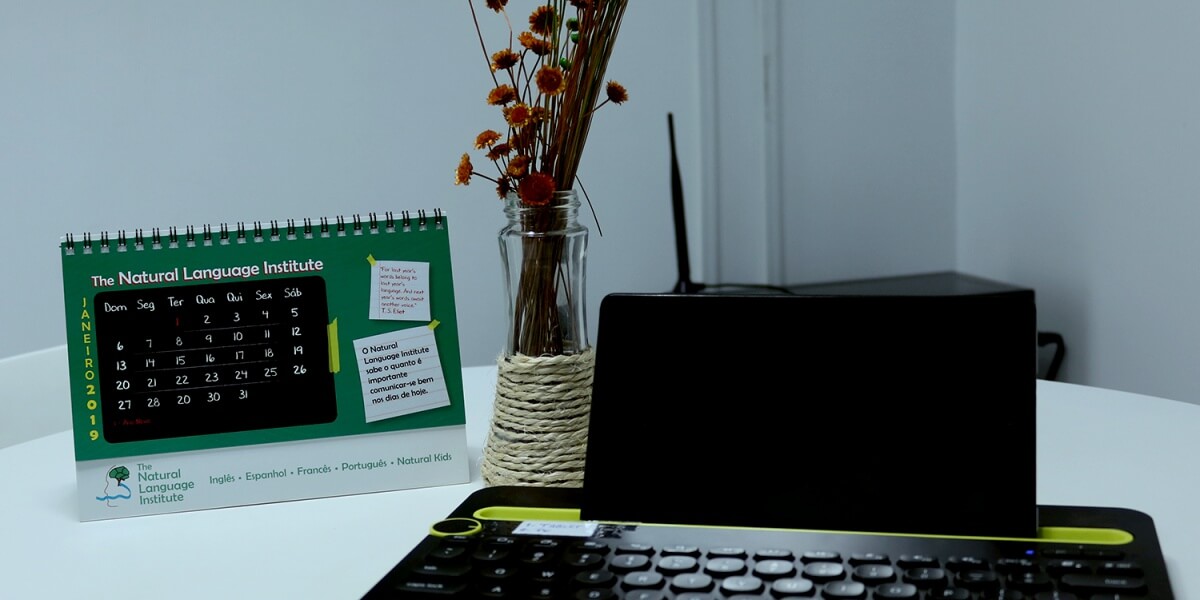 The Homework App, a new tool created by NLI
Written by Natural - 11/mar/2019
Recently, the Natural Language Institute (NLI) launched the Homework App, a web application designed to facilitate sharing resources between teachers, consisting of reading, writing and listening tasks.
The main objectives of the Homework App are: (1) to save teachers time by providing them with suggestions for reading, writing and listening tasks that match their student or group needs (2) to improve the quality of the assignments, allowing students and teachers to focus more time, energy and care in preparing tasks they develop from scratch.
Another objective is to prepare the NLI to become an innovative online language institute. Therefore, the application not only works well for distance learning classes, but also helps in various ways to structure the content students access in their own space. When students log in to their online account, they have access to all the content of the lessons that the Lessons App structures, and also to all their assignments.
In the future, they may also have access to other tasks, which their teachers did not provide, but which may provide additional practice in reading, writing and listening according to their levels and interests.
Teachers can also use the Group Profile function to think about personalized content. Basic information and group preferences established in the Student Space are displayed there.
The levels associated with lessons and tasks are from the most basic to the most advanced: beginner, low intermediate, high intermediate, advanced and advanced plus.
General features of the Homework App:
It is developed in the four languages ​​that the institute teaches: English, Spanish, French and Portuguese.
It allows integration with the Lessons App, since the task is automatically inserted in the lesson generated for the student.
Students can, when they log in to their personal account, review their assignments directly without having to open a separate document.
The tasks can be given a rating by the students, who rate each task from one to five stars both generally and for each individual task.
Teachers have access to other teachers' assignments through AI and a recommendations feature. When requesting a task recommendation for a specific student or group, the application can offer up to ten suggestions.
When submitting each task, teachers instantly receive half a Homie and a Happ, which, once accumulated, they can exchange for prizes, money or extra assignments.
Learn more about this and other applications that we are developing at NLI!
---