Want to know your English level?
Take our free test!
In just a few minutes, you'll find out your level, and you can start your journey towards mastering a new language.
Test your reading and listening skills in English. After the test, you will be able to have a free level assessment of your writing and speaking with a native teacher.
The English placement test is the first step in your journey towards mastering a new language!
How does the level evaluation test work?
Want to advance a level? Five? It's up to you: set your goal, and we can help you reach it.
Our placement test consists of 15 questions, of which 5 are grammar, 5 are reading, and 5 are listening. The questions are divided between multiple-choice and fill-in-the-blank.
You will have up to 20 minutes to complete the test and, by the end, you will know your level of English.
What are the Natural Language Institute levels?
We have 10 Natural levels: two basic, four intermediate and four advanced. The time taken at each level will vary depending on the number of hours devoted to learning the language, including classes and outside study.
We know that for a student to advance in the language it is vital to develop four core language skills: reading, listening, speaking and writing. Therefore, we work on all these skills so that the student can have consistent progress.
The Natural levels are:
Basic 1
At this level, we find learners who are complete beginners. These learners are able to understand only single words or memorized sentences. Moreover, their speech is usually unintelligible or it takes a lot of effort to understand.
Basic 2
These learners are able to understand and use familiar, everyday expressions and very simple statements aimed at meeting concrete needs. They can introduce themselves and other people. They can communicate in a very simple way if the addresser speaks slowly and clearly and is willing.
Low Intermediate 1
Students at this level can understand sentences and frequently used expressions related to areas of most immediate need. They can communicate in simple, direct terms about familiar topics and habits. They can describe, in simple terms, aspects of their background, immediate environment and things relating to immediate needs.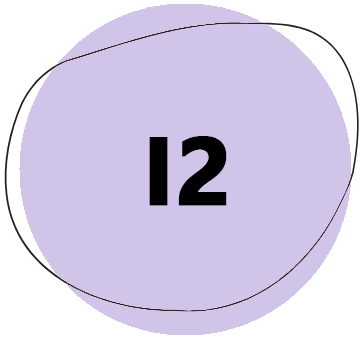 Low Intermediate 2
Students at this level understand simple factual information on common everyday or work related topics, identifying both general messages and specific details, provided speech is clearly articulated, not too fast, and in a familiar accent. They can deal with most situations likely to arise in a country where the target language is spoken. They produce simple connected speech on topics which are familiar or of personal interest.
High Intermediate 1
Students at this level can understand the main topic/theme when clear, standard language is used and topics are familiar. They can keep up with spontaneous conversation, provided the topic is familiar. They can describe experiences and events, dreams, hopes and ambitions, and briefly give reasons and explanations for opinions and plans.
High Intermediate 2
Students at this level can communicate confidently on a wide range of topics. If they do not know much about the subject, they will use simple descriptions/strategies to be understood. They are able to enter into technical discussions in their field of specialization. They communicate with a degree of spontaneity with native speakers without confusion between parties.
Advanced 1
Students at this level are able to understand the main ideas in complex texts on both concrete and abstract topics, including technical discussions in their field of specialization. They can use language flexibly and effectively for social, academic, and professional purposes. They communicate spontaneously, with good grammatical control. However, they may make occasional errors with complex structures, although these rarely cause problems with comprehension.
Advanced 2
Advanced 2 students are able to understand a wide range of demanding, longer discourse, recognizing implicit meanings. They can express themselves on complex subjects in a clear, well-structured way, showing controlled use of organizational features, connectors and cohesive devices. They may demonstrate language-related hesitation at times, but consistency is maintained.
Advanced 3
Students at this level can effortlessly understand virtually everything they hear or read. They can understand and summarize information from a wide range of sources. They speak spontaneously, understand idiomatic expressions, and a range of different accents. They produce most sentences without errors, with only very occasional linguistic inappropriateness, or non-systematic errors.
Advanced 4
Advanced 4 students have full command of the language. They can summarize information from different spoken and written sources, reconstructing arguments and events in a coherent way. They use the language with near native competence and can pass as a native speaker when assessed by lay people. They express themselves spontaneously, very fluently and precisely, differentiating finer shades of meaning even in more complex situations.
Do you want to start your free evaluation test?