Learn

Online Education: A Revolution?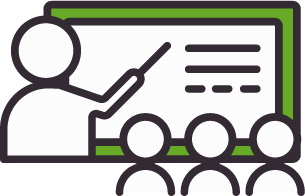 #

Language and Education
#

Distance education
#

Education
Online courses are increasingly common, with a huge need for online courses during the 2020 pandemic. However, do they always work?
Reading
Will online degrees become more 'legitimate'?

Open
Listening
Why e-learning is killing education | Aaron Barth | TEDxKitchenerED

Writing
What do you believe are fundamental factors that make online education effective?