Learn

Maria Montessori : A Dynamic Woman & Educator
by Keri Lee van Zyl - June 1, 2021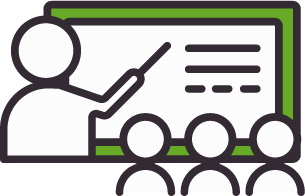 #

History, Culture, and the Arts
#

Language and Education
#

Biographies
#

Education
#

Women
Maria Montessori was a courageous woman who became the first female Italian doctor, and later founded an education system that is highly celebrated to this day. Her story is a fascinating read and one which inspires awe in the reader.
Reading
This article on Maria Montessori's life is very interesting, well written and includes photographs from her life.
Open
Optional: This is the free download of a highly recommended book by Maria Montessori, "The Absorbent Mind".
Open
This biography is not as comprehensive as the other reading option, but it gives a good overview if you are short on time.
Open
Listening
This is a reading of a lecture given by Maria Montessori in 1915 where she looks at the history of childrearing and stresses the importance of giving children the freedom to learn naturally.
Open
Writing
Maria Montessori was a remarkable woman who did not let the inequality of her day hinder her from accomplishing her dreams. Tell me about a remarkable woman who you admire - whether it is someone you have known personally or someone you have only read about.