Learn

Life: Celebrating the Highs, Surviving the Lows
by Keri Lee van Zyl - Feb. 26, 2021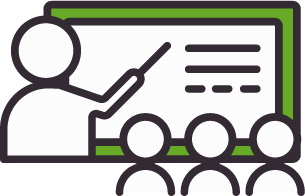 #

Philosophy and Spirituality
#

Business and Economics
#

Animation
#

Business
#

Entrepreneurship
#

Everyday life
#

Ideas
#

Kids
#

Literature
#

Philosophy
#

Productivity
#

Psychology
#

Relationships
#

Self help
#

Spirituality
Most of us long to make a success of our lives. This homework takes a whimsical, yet honest, look at life and gives us tools to live more successfully.
Reading
Stephen Covey wrote the highly acclaimed book, "7 Habits of Highly Effective People", arguing that character determines success in life more than any other attribute. This is a summary of the book.
Open
Listening
Dr Seuss, in his unique, whimsical way, wrote for children, but his books often have lessons for adults too. This book takes an honest look at life, celebrating its highs and acknowledging its lows.
Writing
"Most of us spend too much time on what is urgent and not enough time on what is important." - Stephen Covey
What is important to you and how can you restructure your life, using the principles from Stephen Covey's book, to spend more time on what is important to you?