ESPAÑOL NATURAL
The course
Español Natural is our Spanish course customized to your preferences, needs, and learning objectives. All teachers are university-educated native speakers—from Spain and Latin America—who undergo rigorous training and evaluation. Our proprietary technology allows for a maximum degree of personalization and efficiency in the language-acquisition process. Schedule your free demonstration class today!
Schedule your free demonstration class today!
Natural Methodology
---
Español Natural uses the communicative approach, focusing on the four language skills: reading, listening, writing, and speaking. During classes, students engage in both spontaneous and structured conversation, receiving continuous feedback from teachers. To practice listening, reading, and writing, students receive a homework assignment for each class tailored to their interests, using the Homework App.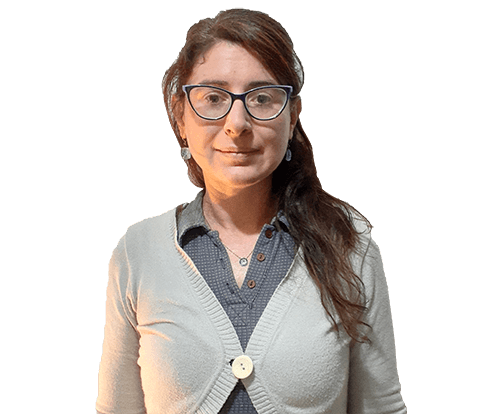 Rodrigo
Born in Santiago, Chile, Rodrigo studied Forest Engineering at the Universidad Mayor. He comes from a Chilean-English family, and his native language is Spanish. In his professional life he worked in various activities related to environmental education for children and teenagers. He also completed projects in his field of forest engineering as well as in mining. He came to Brazil with the goal of increasing his understanding of Brazilian forests and their fauna and flora. Since 2013 he has been teaching Spanish at NLI, using a dynamic method that enables the students to develop proficiency in the Spanish language. In his leisure time Rodrigo practices sports such as swimming, kayaking and rugby.
Total customization
Whether your goal is related to work, studies, passing a proficiency exam in Spanish (DELE or SIELE), or traveling, we are committed to the total customization of your course experience. We use your interests, objectives, hobbies, and general profile to provide you with homework assignments exclusively made or selected for you. During class, teachers use engaging conversation to identify and register the vocabulary, pronunciation, and grammar points you need to learn through the Lessons App. You can review this content in a dynamic and enjoyable way, including using games, in your Student Space.
Study Online
Natural Online offers the same quality and benefits as an in-person course: native-speaking teachers, the motivational Natural method, and proprietary apps that enhance the learning process.
Start at any time, whatever your level
At Natural, you don't need to wait until the next semester to begin your studies: you can start learning today! Since we offer personalized classes tailored to your needs, interests, and schedule, you can start anytime, whether you are a beginner or highly advanced.
Individual or group classes: your choice!
We offer both in-person and virtual classes for individuals, totally customized and efficient. In Brasília we also offer classes for groups up to six people. You can gather a group of your friends, colleagues from work, or family members, or you can join one of our current groups, to learn English in a method that is interactive, dynamic and technological.