Testimonials

See what our students have to say about the institute!
Bia is a lot more fluent at communicating. I can see she is now much more relaxed about making mistakes and is more ambitious with the language, and this is something that we hadn't seen before in the course she used to take. The results we have seen at Natural Language are therefore very positive.
- Flávia | Parent of Natural Kids student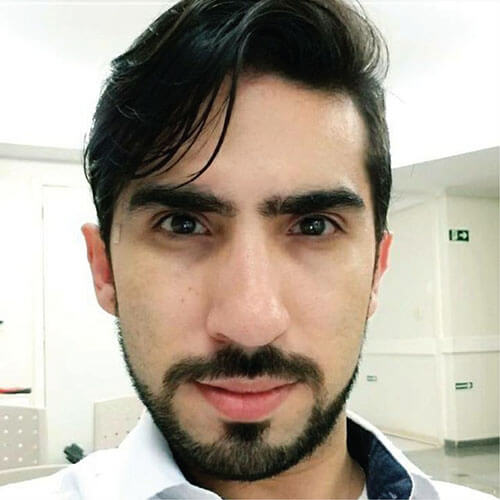 I was very positively surprised by Natural English's virtual classes. I had a lot of reservations about distance learning, but they managed to prove me wrong. I was also very pleased with teacher Dorothy's classes. As well as having a great teaching style, she is very patient.
- Eduardo Martins Chixaro | Natural English student
I took this course after it was recommended by a British friend. I have been studying for a month and it is really good. I highly recommend it to everyone. The teachers are very responsible and guide learning throughout the class. After the class there are reading, listening, and writing assignments. I wholeheartedly recommend my teacher.
- Carina Wang | Natural English student
I heard about the Natural Language Institute on Instagram, so I decided to participate in the Natural Group Classes, which were really dynamic and useful. They helped me a lot in improving my language skills. So I can say it was a very good experience and I recommend participating in these classes, you won't regret it.
- María Belén Medina | Participant of the Natural Group Classes
My ability to communicate improved greatly since I studied at Natural English. The advantage over other English courses is the conversational style of the classes, which, in my opinion, helps the students increase in less time their understanding of English.
- Flávia Lis Pederneiras | Former student
I recommend Natural Language Institue to my friends. I am very satisfied with the school's methodology, and the teachers have become my second family. NLI is the natural way to learn!
- Fernando Valente | Attorney
I took the TOEFL in 2004 and got good results. Two things contributed to my success: studying with native teachers and taking classes that focused on conversation.
- Luis Henrique | Specialist in Public Policy and Government Management
The teachers and the method at Natural Language Institute helped me develop my own method of communication.
- João Luiz | Engineer
At NLI I was able to overcome my inhibition in speaking and I acquired a rich vocabulary. It's really the most natural way to learn English. The fact that the teachers are native speakers adds a special touch to the classes.
- Ana Rosa Rebello Mendes | Banker
I went to Natural English in June 2008 in order to prepare for the IELTS. I needed an average grade of 6. My choice couldn't have been better: I got an average of 7,5 and in the process I got to know English teachers from several countries. I liked the course so much that I brought my sister and my husband. The atmosphere is pleasant and the teachers go far beyond the old "the book is on the table." The IELTS is in the past but one thing I know, I'm going to continue studying English here.
- Patricia Oliveira Garcia | Marketing Manager and Graphic Designer
My name is Marta Rosângela Alves Pereira, and I was Spanish student at Natural Language Institute beginning in 2011. Before then I had studied in other places but it was at Natural Languages that I found something more than simply studying a language. As the teachers are natives of various Spanish-speaking countries I was exposed to a variety of accents. Thus I learned a diversity of Spanish and its cultures, so that now I am a much better speaker of the language. Another important detail that separates this school from others is its methodology – more flexible, more integrated – and thus more natural. I would also point out that the entire staff, from the reception desk to the classroom, treat all students with good service and respect. It was for the combination of all these factors that I chose Natural Language Institute.
- Marta Rosângela Alves | Former student
I've taken many courses without much success. Here I have the English that I always wanted and looked for – informal, spontaneous, intimate and colloquial, without neglecting the grammar aspect.
- Júlio Cézar Mendes Pereira | Former student
This is the most natural and spontaneous way to experience a native language.
- Marcelle Maria | Former student
I'll never forget this period that was so helpful in completing my degree in International Relations, and of course I won't forget my teacher, Sonia Avelar. Please don't forget me because I always remember the English Language Immersions and other events at the school. A big hug to the Natural English team – see you around.
- Waldir Eliseu | Former student
It was very good to study at this insititute where I gained the confidence I needed to take a work trip that required me to deal with professionals from many countries. I always recommend this place to my friends. Abraços.
- Armando Martins Barros | Former student
I went to Natural Language in order to prepare myself for two major trips that by now I've already taken. I saw a real improvement in my vocabulary, and consequently in my conversation. Now I am awaiting the availability of a particular teacher to continue my learning.
- Mariangela Prado | Former Student
I've studied English in other schools but without a doubt NLI is the place I had the best results!
- Gabriella Rodrigues | Former student
I was one of the school's first students. At that time I took lessons with Victor in the one small classroom. One day Victor asked me to test a young woman who would be a new teacher. I took a class with her, I approved of her, and she became my teacher for quite a while. We became friends, traveled together, and Jill is still a dear friend.
- Isabel Benedetti Figueiredo | Former student
For me, Elizete is our best example of success at Natural. First, without any prior knowledge, she learned English in one year. Second, because of her impressive professional growth, she went from secretary to director of the Insititute. This makes us proud!
- Victor | Founder of Natural Language Institute
In 2014 I went to NLI to start practicing English again. My experience was very good. The teachers are competent and dedicated, which, along with small classes, made for interesting and fluent conversation.
- Daniel Prates | Former student
These classes provide a structure that forces me to try harder at speaking and listening, and I´ve already noticed a huge difference in my ability to communicate outside of class. The staff are also very kind and accomodating, so I always feel welcome and never have trouble re-scheduling when something comes up. If anyone is considering taking classes here, I would absolutely recommend trying it out!
- Meaghan Katz | Natural Portuguese Student
Natural Language Institute is a language school that differs from others because communication in the language one studies is naturally encouraged. My daughters have studied there for a year and six months, and their progress and ease with the language is obvious. Natural Language has the qualities necessary for those who really want to communicate because the native teachers of each language taught there make it possible for us to speak and understand in the same way we learn our own native language.
- Maria Amorim | English student's mother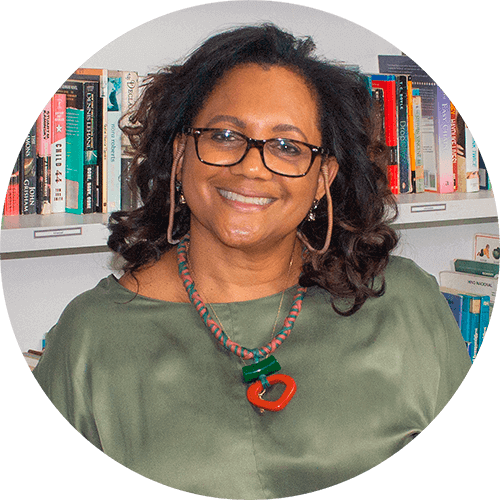 Learning a language isn't only to know it by its words, contents and grammar. Studying a language is about inserting oneself in the culture and habits of a people, to absorb it and to feel a part of its history. At the Institute, the teaching infrastructure stands out and one observes the effort toward continued improvement through new technologies, such as the student's platform, and other innovations.
- Antoinette Blackman | English and Spanish student
The course is very interesting. Native teachers, small groups and technological aids make for a solid learning experience. In addition, the flexibility of the course allows it to be directed to the interests and needs of the student, be it for continued education, travel, business or other areas.
- Ricardo Pontes | English and Spanish student