About Us

Who we are
The Natural Language Institute stands out from the competition due to the quality of its teaching professionals, its highly efficient, technology-enhanced method, and the excellent results obtained by students of all ages and levels.
All of the teachers are experienced, university-educated, native speakers who undergo rigorous training and evalutation With a view to utmost efficiency and personalization, online classes are provided as individual tutoring sessions.
Our regular offerings are Natural English, Français Naturel, Español Natural, Português Natural, Natural Kids e Natural Teens.
The best testament to the quality of our teaching is provided by our satisfied students who have been served by Natural over the past 20 years.
The Natural Language Institute is continuously innovating and enhancing its services. Keep up with the new developments Natural Labs has in store for you.
Contact us for more information!
---
Our methodology
Our communicative method approaches learning with a focus on the four core language skills: reading, listening, speaking, and writing. A crucial element is students' enthusiasm and motivation, which we strive to reinforce continually. The teacher-student relationship is characterized by politeness, respect, creativity, individual attention, and personalization of classes and content, making the language acquisition process engaging and enjoyable.
Students receive personalized reading, listening, and writing assignments to practice at home. These may include current news articles, literature, TV and movies, TED talks, music—always authentic content tailored to students' current level and interests.
Classes are a combination of structured and free-flowing conversation based on the homework assignment and a broad variety of topics of discussion, aimed at providing students with increasing fluency and confidence in their speaking abilities. The specific approach is tailored to students' exact needs and learning objectives. Teachers introduce new vocabulary in the context of conversation and correct mistakes in grammar and pronunciation.
The vocabulary, grammar, and pronunciation items that are most important for the student to learn are recorded through a proprietary app and become the content for students to master over time. They are organized into lessons and can be reviewed with fun games and activities, such as Crosswords, Flashcards, and the original Grammar Rush game.
The combination of authentic materials geared to students' interests, engaging conversation with native-speaking professionals, and context-based, personalized content is what makes our Natural methodology stand apart.
---
Strategic Plan 2020-2024
Vision
Achieve robust growth by becoming the most technologically innovative and personalized language institute in the world.
Mission
Provide highly personalized, motivational, and efficient foreign language instruction to learners worldwide with native teachers and state-of-the-art information technology.
Core values
We listen carefully to our customers to best meet their needs.
We build strong relationships based on dialogue and integrity.
We strive for continuous self-improvement at the individual, team, and enterprise level.
We seek the best interests of the enterprise, connecting personal ambition to collective goals.
We measure everything and use data to continually improve our processes and decision making.
Testimonials
Bia is a lot more fluent at communicating. I can see she is now much more relaxed about making mistakes and is more ambitious with the language, and this is something that we hadn't seen before in the course she used to take. The results we have seen at Natural Language are therefore very positive.
— Flávia | Parent of Natural Kids student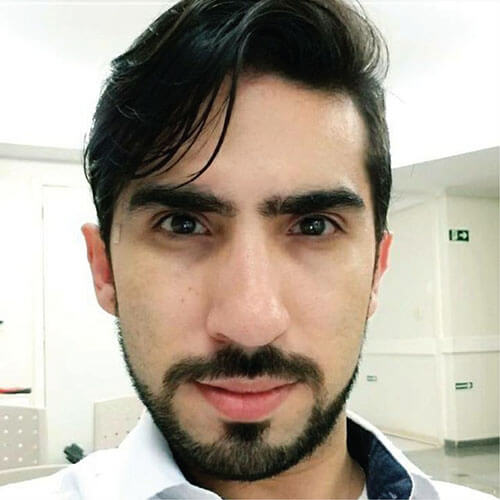 I was very positively surprised by Natural English's virtual classes. I had a lot of reservations about distance learning, but they managed to prove me wrong. I was also very pleased with teacher Dorothy's classes. As well as having a great teaching style, she is very patient.
— Eduardo Martins Chixaro | Natural English student
I took this course after it was recommended by a British friend. I have been studying for a month and it is really good. I highly recommend it to everyone. The teachers are very responsible and guide learning throughout the class. After the class there are reading, listening, and writing assignments. I wholeheartedly recommend my teacher.
— Carina Wang | Natural English student
I heard about the Natural Language Institute on Instagram, so I decided to participate in the Natural Group Classes, which were really dynamic and useful. They helped me a lot in improving my language skills. So I can say it was a very good experience and I recommend participating in these classes, you won't regret it.
— María Belén Medina | Participant of the Natural Group Classes
These classes provide a structure that forces me to try harder at speaking and listening, and I´ve already noticed a huge difference in my ability to communicate outside of class. The staff are also very kind and accomodating, so I always feel welcome and never have trouble re-scheduling when something comes up. If anyone is considering taking classes here, I would absolutely recommend trying it out!
— Meaghan Katz | Natural Portuguese Student
Natural Language Institute is a language school that differs from others because communication in the language one studies is naturally encouraged. My daughters have studied there for a year and six months, and their progress and ease with the language is obvious. Natural Language has the qualities necessary for those who really want to communicate because the native teachers of each language taught there make it possible for us to speak and understand in the same way we learn our own native language.
— Maria Amorim | English student's mother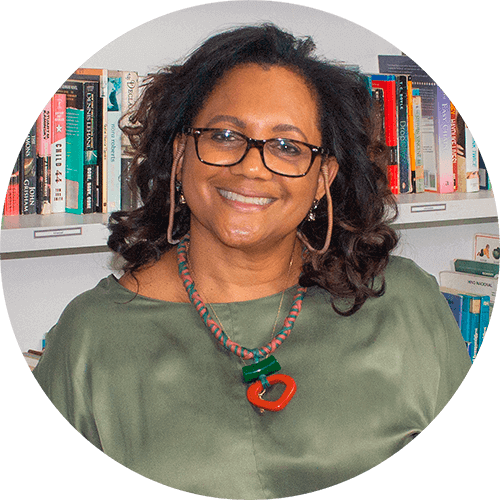 Learning a language isn't only to know it by its words, contents and grammar. Studying a language is about inserting oneself in the culture and habits of a people, to absorb it and to feel a part of its history. At the Institute, the teaching infrastructure stands out and one observes the effort toward continued improvement through new technologies, such as the student's platform, and other innovations.
— Antoinette Blackman | English and Spanish student
The course is very interesting. Native teachers, small groups and technological aids make for a solid learning experience. In addition, the flexibility of the course allows it to be directed to the interests and needs of the student, be it for continued education, travel, business or other areas.
— Ricardo Pontes | English and Spanish student
Victor
| Founder
When he was five years old Victor Hart lived with his American parents in Africa – he was trilingual and wondered about the differences among the various languages that surrounded him. He grew up mainly in the United States where he majored in Political Sciences at the prestigious Williams College in Massachusetts, in 2000. He then returned to Brazil to take care of the family farm, and soon decided to create a language institute in nearby Brasília. In January of 2003 he hired a second teacher for Natural English (he was the first) and dedicated the next five years to developing the institute and its methodology, including a book for beginners, with original games. Currently Victor is an analyst in the international sector of the Tribunal de Contas da União (TCU), Brazil's equivalent of the General Accounting Office (GAO). He continues to manage the farm on weekends, teaches children in the Natural Kids department of the language institute - where he is available for consultations with management - and he studies Law at the University of Brasília (UnB) and Python programming on his own. Victor is a native speaker of English and Portuguese, almost-native in Spanish, and fluent in French. He dreams of adding technology to the proven success of Natural's teaching method in order to assist thousands of students worldwide to acquire and master foreign languages.